Category List
Tag List
Tag Cloud
Archive
Pall - EX - UK donate £1,000 to Shuttlewood Clarke Foundation
Dec 17, 2021
We were delighted to receive a donation of £1,000 from Pall – EX UK
Travelling over 1,700 miles in six days staff at Pallex visited charities in a range of different locations across the country delivering a cheque for £1,000 to each of the 25 charities during the six-day marathon.
Each charity was nominated by a Pall-Ex Group member or an employee and this was reflected in the variety of charities chosen.
The 25 charities selected were then announced during Pall-Ex Group's glittering 25th Anniversary celebration at the Hilton Birmingham Metropole in mid-November, which was hosted by Cold Feet and The Hobbit star, James Nesbitt.
Thank you to everyone at Pall - Ex and those who nominated the Foundation as a beneficiary! Your support is appreciated.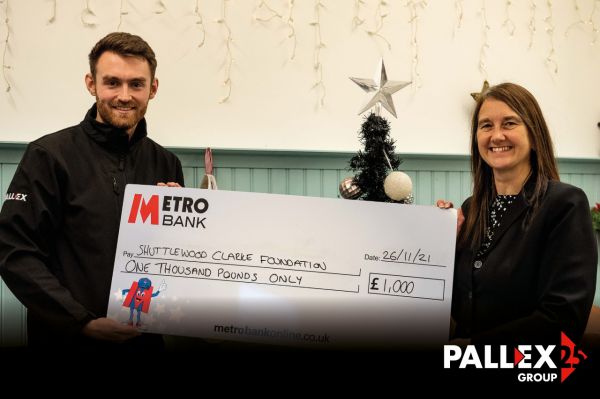 Tags:
Please add a comment
You must be logged in to leave a reply.
Login »