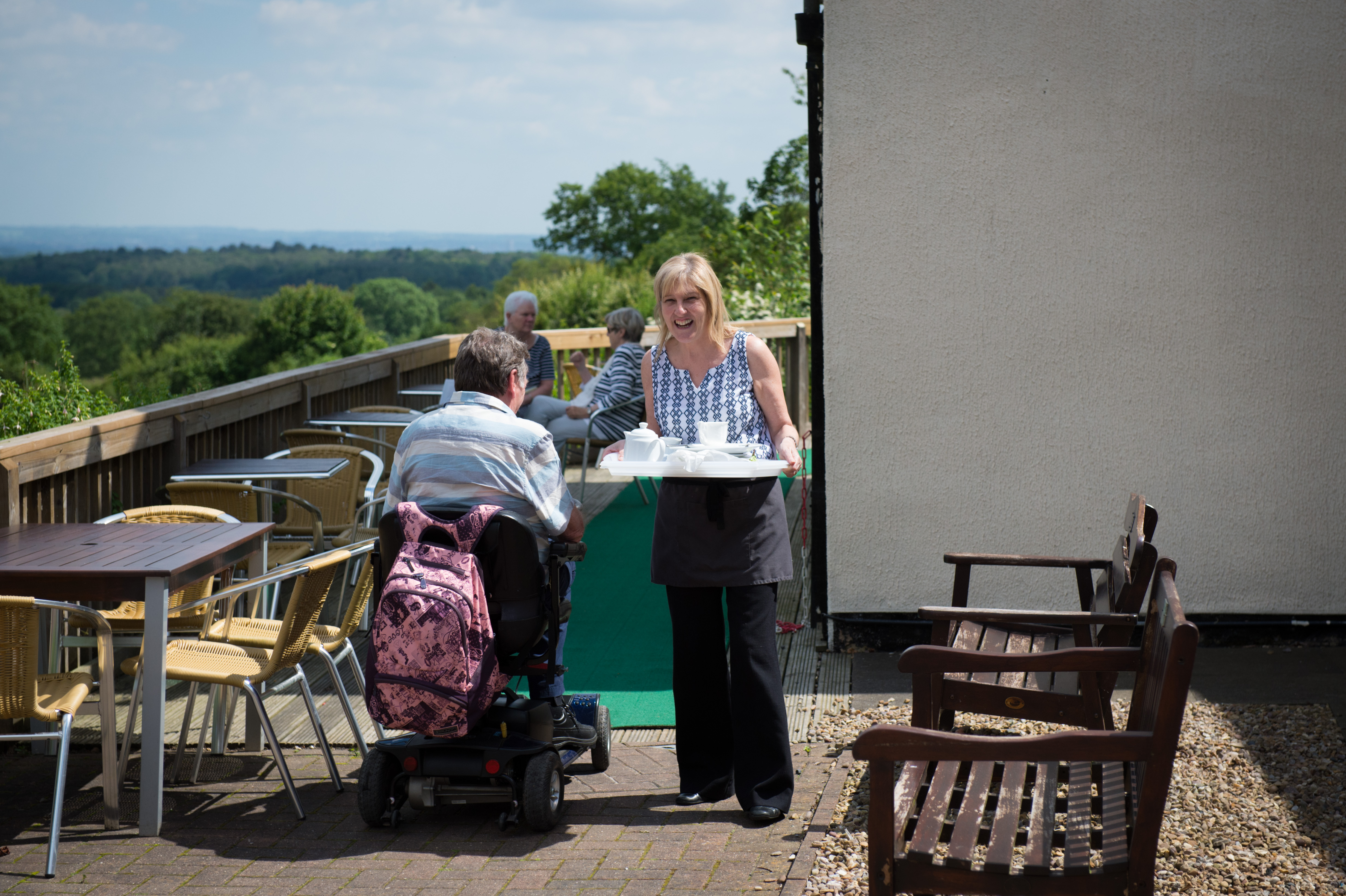 The Grange Tea Rooms
The Grange Tea Rooms is a real community hub where groups, individuals, carers, couples and families can meet and enjoy company in beautiful, friendly surroundings. The house, conservatory and wonderful views provide a haven in which to relax and improve your sense of mental wellbeing. Manned by our friendly team of dedicated staff and volunteers, this haven of peace and tranquility welcomes all to drop in.
Open Monday to Saturday from 10.00 a.m. until 4.00 p.m. the tea room is the perfect place to unwind and is fully wheelchair accessible. Daily specials are served between 12 noon and 2.00pm with last hot food orders from the table menu taken up until 2.00 p.m - sandwiches served until 2.30pm - tea and cakes until 3.30pm.  Groups wishing to plan ahead may book visits in advance and we will reserve tables for them please call 01530 249484. There are regular activities along with volunteer led walks on a Tuesday afternoon. For further details on all of these activities please contact the administration team on 01530 244914.
Please note we now have a dedicated wheelchair bay in the foyer at Ulverscroft Grange.
You are welcome to borrow a wheelchair to assist with your visit.
Please read the attached leaflet for safe operation and inform a staff member immediately should the item be damaged or involved in an accident - wheelchairs are to be returned to the bay after use.
The use of this wheelchair is entirely at your own risk the SCF accept no responsibility for any injury or damage which may occur whilst using this equipment.