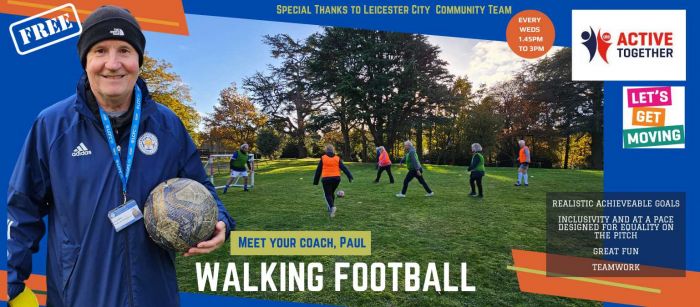 Free sessions are every Wednesday 1.45pm to 3.00pm - November 1st, 8th, 15th, 22nd, 29th.
Funded by Active Together, Let get moving.
Walking Football
Walking Football is BACK!
November sees the return of our popular WALKING FOOTBALL!

Do you keep promising yourself to get out alittle more?
Recognise that you would benefit from fresh air, exercise and would enjoy meeting new people? Perhaps you are anxious as you're on your own?
If this is the case, Walking Football is for you.
This fun activity is for everyone from 2 to 92 ( Yes really!)
Paul is a Health and Wellbeing coach for Leicester City Football Club and he knows his stuff!
Easing you into a session with gentle small challenges, Paul offers support and manageable goals and focuses on your personal ability.
You'll end up feeling happy and refreshed and make some new friends along the way.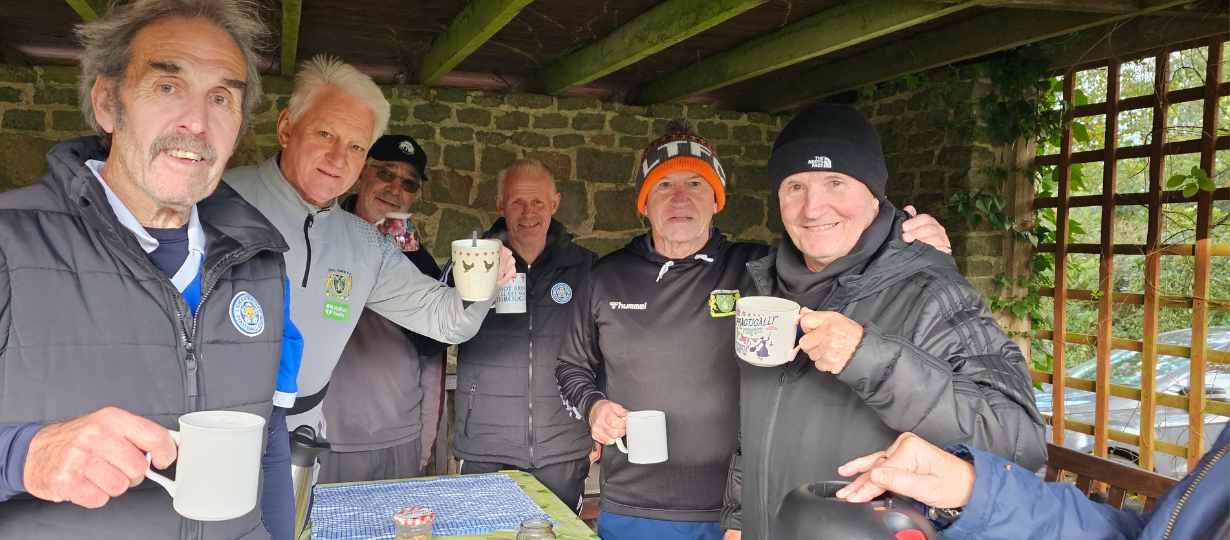 We offer hot drinks for after, after all its good to have that off pitch banter.
This session is FREE and is kindly funded by Active Together, Lets Get Moving.