Category List
Tag List
Tag Cloud
Archive
SCF Daily Blog - Tuesday 5th May
May 06, 2020
Todays blog comes to you courtesy of one of our lovely volunteers, John. If you would like to share your lockdown story we would love to hear it. louise@shuttlewood-clarke.org
Like many volunteers I have been missing my days at SCF, especially the buggy drive through the woods in the morning, and I was particularly envious of Mick's photos of the bluebells realising that I'm going to miss them this year.
And of course I miss the food at the Grange with the craic from my fellow volunteers.
However, we finding plenty to keep us busy at home, mainly centred around crafts. I have made good headway on a clock case I started to build about two years ago. It's based on a Postman's alarm design using a grandfather clock movement I bought several years ago at auction. This is it just prior to applying polish. A couple of weeks should see it working.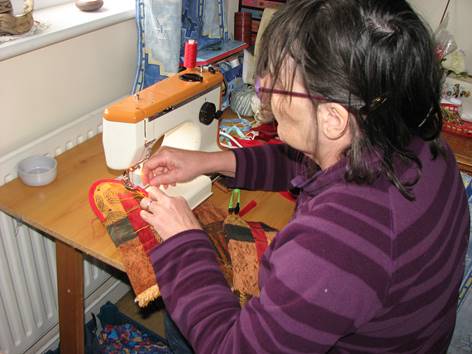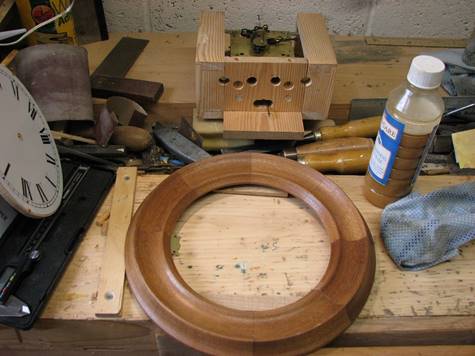 Pat has been busy sewing; these are mobile phone bags for carrying around the house. I set up the bean growing experiment we always did at primary school but our grandchildren ( and children) appear to be underwhelmed by it  but it keeps me amazed. That's my contribution to home schooling. In between I've done a few simple wood turnings mainly for sale at Christmas Fairs if they are allowed this year. ( Is that too pessimistic?)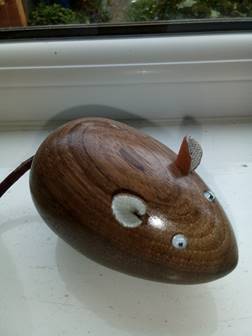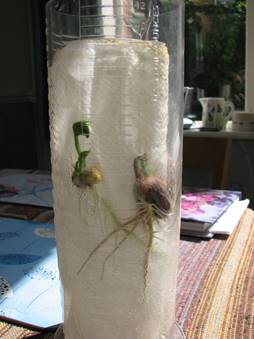 Knowing that we are both missing any Yew Trail visits this summer we thought we would do some pond dipping ourselves later this week in our very small garden pond as we suspect some voracious  laveae are eating our tadpoles! We will let you know, hopefully with pictures.
Thanks for the phone calls from Charlotte and Sonal over the last few weeks; It's nice to keep in contact. Hope all the staff are safe, but judging from the comments on the quiz last night all are well and just as lively as ever!
Tags:
Please add a comment
You must be logged in to leave a reply.
Login »