Category List
Tag List
Tag Cloud
Archive
Community Tree Festival
Nov 26, 2019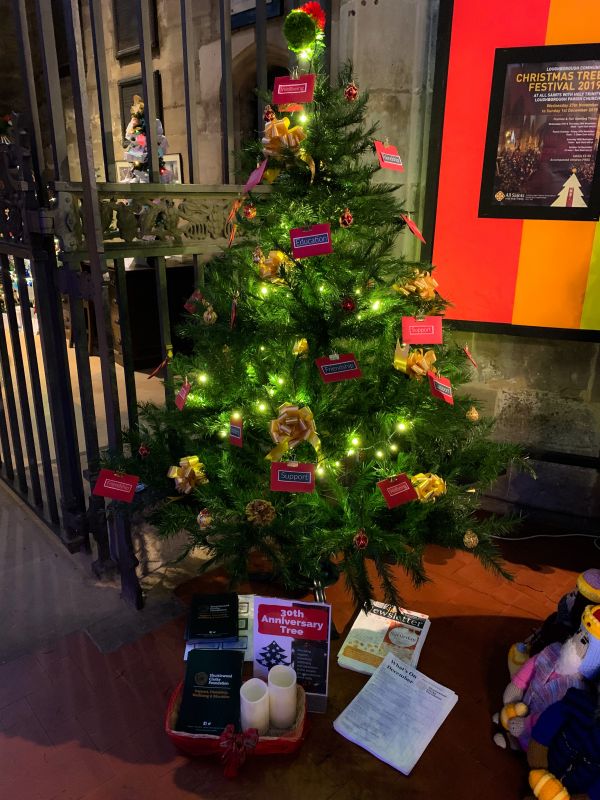 I had a lovely afternoon engaging with other community organisations and putting the finishing touches to the Foundation's 30th Anniversary tree!
Thank you to all of our visitors, supporters and volunteers for contributing to the creation of our tree! It was lovely to attach so many envelopes containing such wonderful experiences and thoughts surrounding  Shuttlewood Clarke Foundation's valued contribution in the community! If you would like to visit the festival -please see the details below! The trees exhibited are all unique, with contributions from a wide range of local groups and organisations. We are delighted to be involved in such an inclusive and diverse festival!
Christmas Tree Festival at All Saints Church, Steeple Row, Loughborough, Leicestershire, LE11 1UX

Adults £2.50, children free - opening times:
Wed 27 Nov - 10am-6pm
Thurs 28 Nov - 10am-6pm
Thurs 28 Nov - Choir concert 7.30pm (£10)
Fri 29 Nov - 10am-7.30pm
Sat 30 Nov - 10am-6pm,
Sat 30 Nov - Folk carols & Foaming ale 8.00pm (£5)
Sun 01 Dec - 12pm-5pm
Sun 01 Dec - Community Carol Singalong 4pm
Tags:
Please add a comment
You must be logged in to leave a reply.
Login »