Category List
Tag List
Tag Cloud
Archive
Volunteer Thank you - Hawaiian Afternoon Tea!
Jul 01, 2019
Aloha! On Friday 21st June our valued volunteers attended a Hawaiian themed 'thank you' afternoon tea at the Activity Centre.
Attendees were welcomed with a refreshing tropical drink and a floral garland called a lei. Volunteer Coordinator Rachel Lowe entertained the volunteers in her usual flamboyant style.
The guests then enjoyed a fabulous buffet of sandwiches and home baked scones and cakes. Take look at some of our wonderful volunteering team below
We are always grateful for any time that you may be able to give! Interested in volunteering her eat the Foundation? Please contact Rachel Lowe on 01530 244914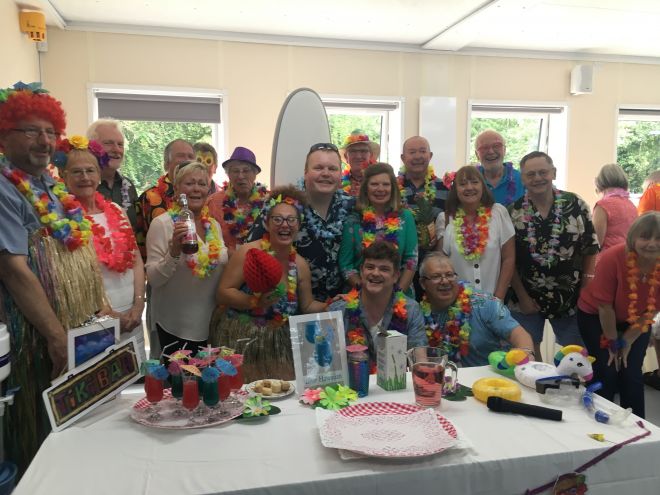 Tags:
Please add a comment
You must be logged in to leave a reply.
Login »