Category List
Tag List
Tag Cloud
Archive
Charlotte begins her new role as Principal Manager
Jan 04, 2016
"After 10 years working for the Shuttlewood Clarke Foundation I am delighted to be taking on the role of Principal Manager. Working closely with the Foundation's supportive management team, and liaising with all staff and volunteers, my role is to oversee the smooth running of the charity's services and activities.

Over the years I have seen the charity's services develop and feel that we now offer support, care and friendship to more people than ever before and I particular enjoy hearing the lovely feedback from our visitors. The Foundation has a dedicated team of volunteers and would not be able to offer nearly as much as it does without their wonderful support; I would like to take this opportunity to thank them for that.

Going forward I feel it is extremely important that we maintain the excellent array of services provided by the charity, with the wellbeing of the individuals we support at the heart of everything we do.

I look forward to working with you in 2016 and beyond."
Charlotte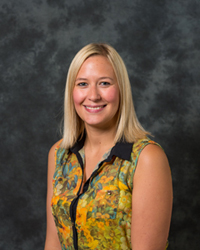 Tags:
Please add a comment
You must be logged in to leave a reply.
Login »