Welcome to
Shuttlewood Clarke Foundation
Support
To offer advice, reassurance and comfort to those in need
Care
To protect the vulnerable and nurture the young
Friendship
To promote harmony, goodwill and understanding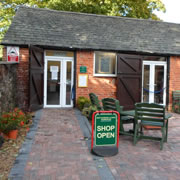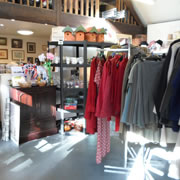 Charity Shop - Donations Welcome
Situated in the grounds of Ulverscroft Grange our charity shops have something for everyone. Open Mon - Fri 10.00am - 4.00pm, our first charity shop is stocked with good quality donated items including clothes and home-ware. A sample of our stock can also be viewed from our online shop, please click the link below. Although we are unable to accept large items of furniture, all other donations are always welcome. Our second charity shop (The Stable Yard) displays seasonal items and gift-ware and is also home to our gallery wall and second hand book shop.
02 Nov, 2015| by admin

Zumba Gold! Enjoy our fabulous Zumba Gold Sessions with Rachel! Suitable for all ages and abilities - Every Wednesday- 10.00am

31 Oct, 2015| by admin

Our conversation with a purpose group meets Monthly at Ulverscroft Grange! Join our lively and fun discussion on a variety of s…

27 Oct, 2015| by admin

Enjoy a delicious Christmas lunch at Ulverscroft Grange Tearooms. Booking Essential 3 courses £15.95 2 courses £12.95

13 Oct, 2015| by admin

Join us for an evening of cheese and wine. Pre loved clothes, shoes and handbags galore!

05 Oct, 2015| by admin

Interested in Volunteering - Join us to learn a little more about the opportunities that we have to offer on Thursday 22nd Octob…

16 Sep, 2015| by admin

Is Good News No News? - Living With Loss - Christmas Customs Come along to this social group and enjoy conversation with a pur…

07 Sep, 2015| by admin

Join Santa for a hearty breakfast in the tearooms at Ulverscroft Grange
Woodhouse Eaves Village Hall
Dec 12th 7:30 pm - 9:00 pm

Fundraising Concert.....
Ulverscroft Manor
Aug 14th 10:00 am - 4:00 pm

Our fantastic fundraising event returns in 2016! More detail.....