The Grange Support Days
The Shuttlewood Clarke Foundation runs various support days throughout the year please see the list below for information on forthcoming support days.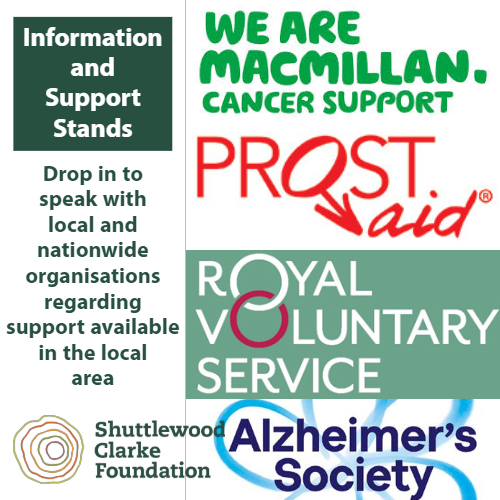 The Grange has hosted many support events in the past including, free diabetes testing, MS Support Day, Motor Neurone Support, Parkinsons Support, Age UK, Stroke Awareness, Multiple Sclerosis, Promoting Continence, Cancer Support. If you would like further information or would be interested in delivering an information day please contact our Support Team on 01530 244914. 
Information_and_Support_Stand.pdf